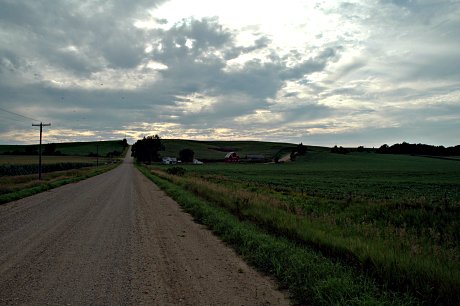 Well, not exactly sunset, about a half hour too soon.
I took this photo last Friday just outside of Ute, Iowa. This has to be just about one of the quietest places on the planet. The only sound was the slight rustling of the beans and the corn. (The beans are on the right, the corn on the left.)
I learned to drive on the road that goes off to the left in the distance.