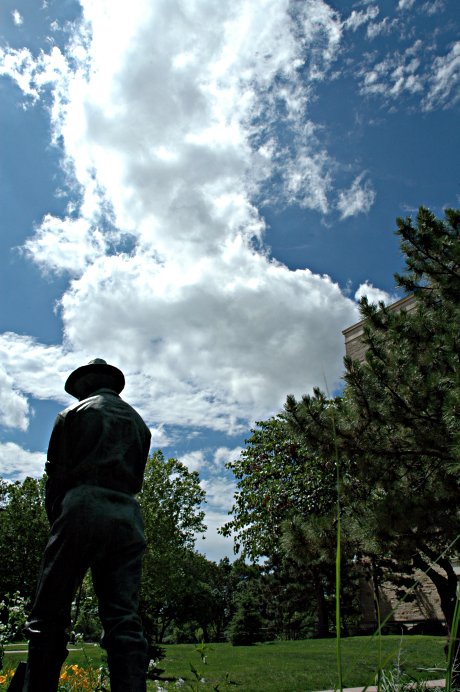 The past month has brought several amazing storms through the area, most of which happened during the middle of the night. A few of these storms brought with them clouds that begged to be photographed. I, of course, didn't happen to have my camera with me at the time. Alas, Fates, you are cruel to me. This photo is from the end of May, right after I returned from New York.
Entered in the PhotoFriday clouds challenge.
P.S. The statue is holding a shovel, not relieving itself.